Das neue Klassiklabel aus Norddeutschland
Management: Dr. Michel Thomsen
The Chinese pianist
Feng Yuan
took next to his studies at the Tchaikovsky Conservatory Moscow
private lessons with world-famous composer and pianist
Nikolai Kapustin
Taken with the combination of jazz and classicalelements Kapustin has created
a very own musical genre. Since then Feng Yuan repeatedly worked
on the music of the Russian master. Now he has recorded 26 mostly
highly virtuoso pieces for the CD at Veraphon in a fascinating way.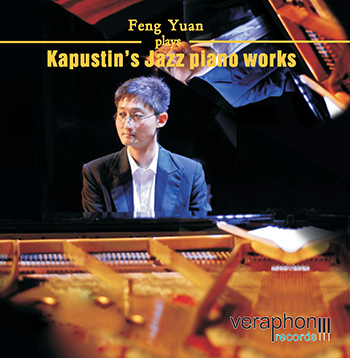 The publication date is May 30, 2017.
Distribution company is Nova MD GmbH, Raiffeisenstr. 4, 83377 Vachendorf - Deutschland. Order this CD there after the publication under catalog number VP005. Also on sale portals Amazon, Saturn, JPC, WOM etc. you can buy the CD.
German Version